Electromagnetic Anechoic Box /Shield Box Taurus Series MY1527
With ventilation and supports 90dB Shielding.
Ideal for evaluation of information communication devices such as low receiving sensitivity test, high-capacity optical communication, and multi-connection system test.
Specifications
Outside dimensions
620(W)×740(H)×626(D)mm
Inside dimensions
500(W)×500(H)×500(D)mm
Weight
26kg
Shielding effectiveness
90dB typ@2.4GHz
Reflection loss
more than 20dB(MYA-77:≧ 1.2GHz)
AC Fan
0.56m³/min
(the maximum force of the wind)
Connectors
SMA×4(back)
I/F Module
1 module(floor surface)
Option (Factory installed)

I/F Module(IFM10/11)
Through pipe(TP-8/10)
Additional SMA connectors (max.16, of which 4 are standard)
※Dimensions and weight are approximate and do not include IF modules.
Back side layout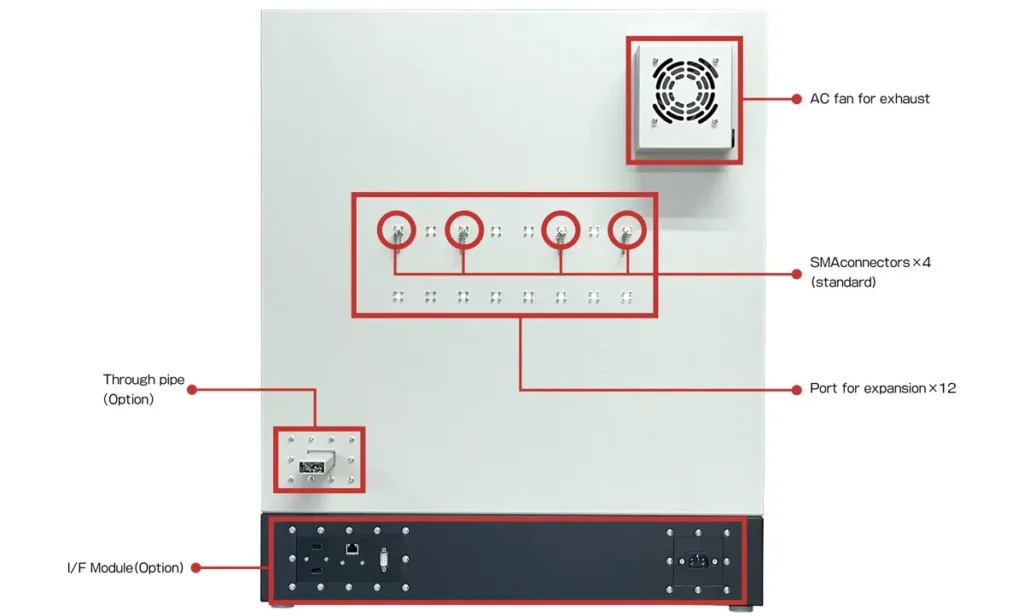 I/F Module
Modules with AC, DC, LAN, USB, and D-sub connectors attached. I/F modules can be selected according to the intended use.
| Model | Mounting connectors |
| --- | --- |
| IFM10 | AC(1pc)、LAN(1pc)、USB(2pcs)、D-sub9(1pc) |
| IFM11 | DC(1pc)、LAN(1pc)、USB(2pcs)、D-sub9(1pc) |
LAN・・・Cat 5e equivalent ,PoE not supported
USB・・・USB2.0,Type-A(Inside/Outside) ,Power Delivery(PD) not supported
D-sub9・・・male(Inside/Outside), fit M2.6(metric screw threads)
Through pipe
Through pipe for fiber optic cable.
One of the following two types of through pipe for MY1527 can be installed.
Insertion of materials containing electrical conductors inside the through pipe may degrade shielding performance.
| Model | Pipe Inner dimensions(mm) | Pipe Length | Applicable frequency |
| --- | --- | --- | --- |
| TP-8 | 28.5(W)×12.6(H) | 150mm | to 4GHz |
| TP-10 | 22.8(W)×10.1(H) | 150mm | to 4.5GHz |
Additional SMA connector
A maximum of 16 SMA connectors can be installed with 4 standard and 12 optional connectors.
2.92mm (K) connectors can also be installed upon request.
Related products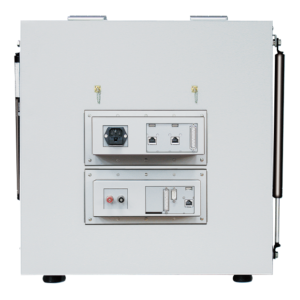 The I/F module is a module on which AC supply, DC supply, LAN, USB, SMA, BNC, N, D-sub or through pipe connectors are mounted. The I/F modules can be selected according to the intended use.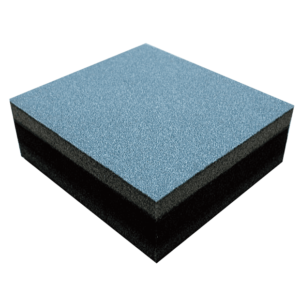 The radio wave absorber of the urethane foam, which has similar characteristics with all of linear, elliptic and circular polarizations, is used in Taurus Series.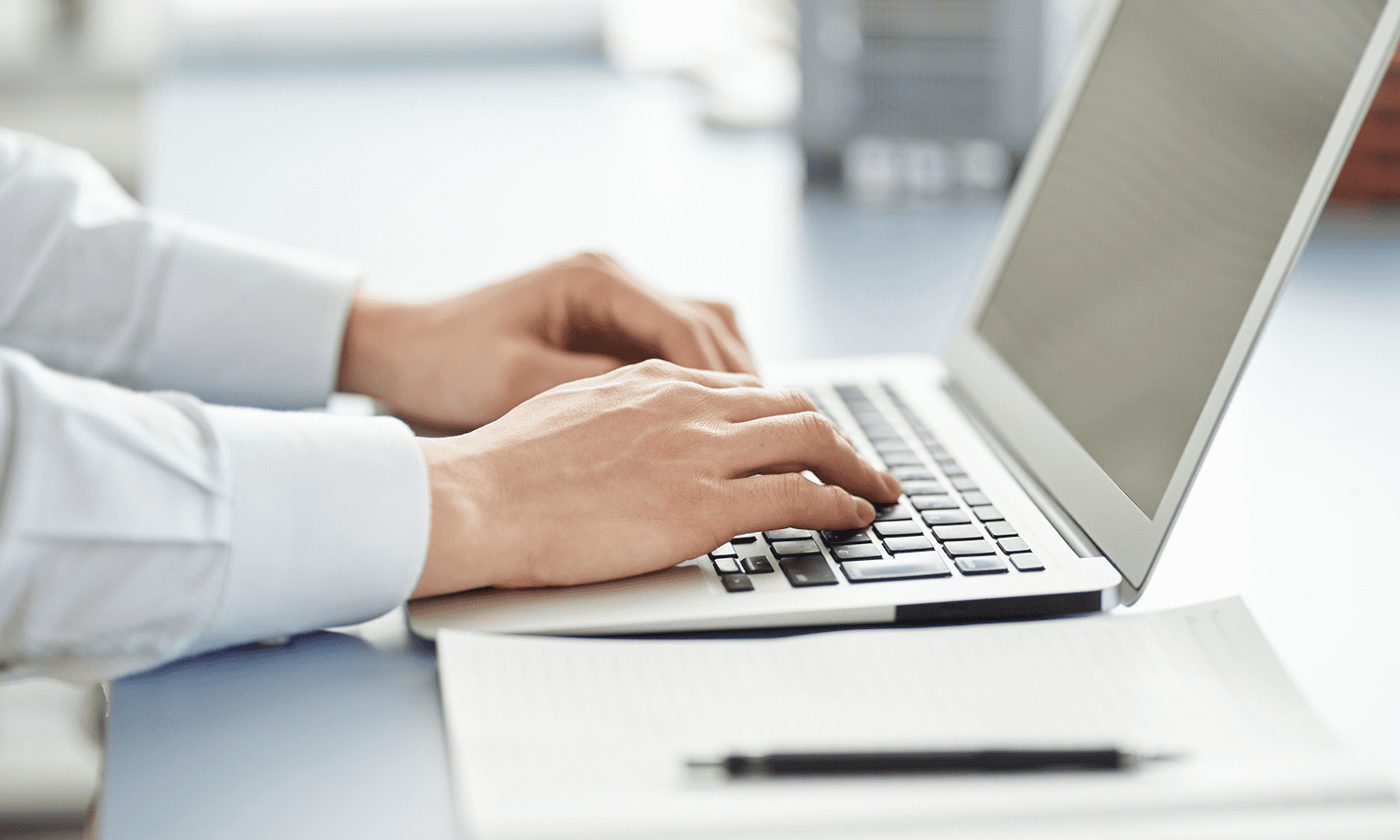 Please feel free to contact us.
If you want to verify 5G, customize a radio wave shield box, or need product repair, please do not hesitate to contact us about any small matter.