Wideband anechoic box suitable for development of multi-band/UWB radio system or EMC evaluation
Application
Demand on launching wideband radio test environment for development of multi-band/UWB radio system or EMC evaluation at low cost has became to increase. Such environment using anechoic box contributes to reduce initial cost of launching and shorten TAT(turn around time) by debugging easily a product to be tested.
Solution
Wideband anechoic box with high uniformity inside, consisting of shield box and wave absorber with suitable properties, is offered.
The following is an example that electric field at each of four points in a vertical plane of the distance 0.6 m from a transmitting antenna in an anechoic box was measured by a electric field probe.
Conditions

Measurement frequency band

Anechoic box

Size: about 1m x 1m x 1m
Shielding effect: more than 60 dB @ 2.4 GHz
Pyramid-type wave absorber(Reflectivity:-20 dB @ more than 1.5 GHz)

Transmitting antenna

LPDA(Log PeriodicAntenna)
[Calculation method of electric field strength(cal_E)]
Electric field strength is calculated from antenna input power, antenna gain(typ) and attenuation in free space.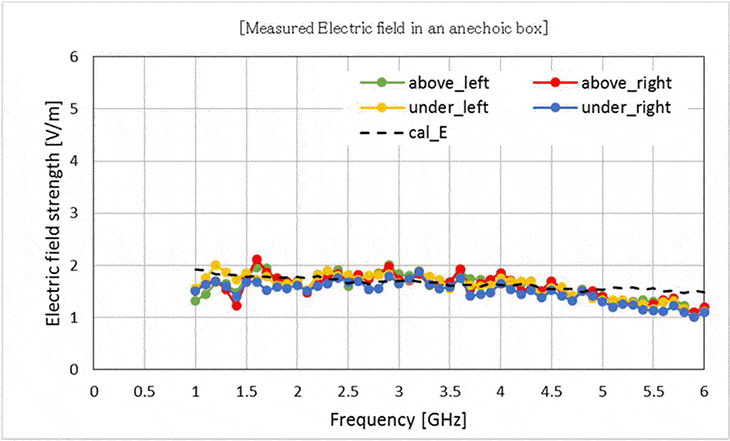 In above figure, variation of measured electric field at each point is within ±15 % at the frequencies over 1.5 GHz.
Also, good agreement of the calculated and the measured shows that anechoic box inside is similar to free space in a wide band.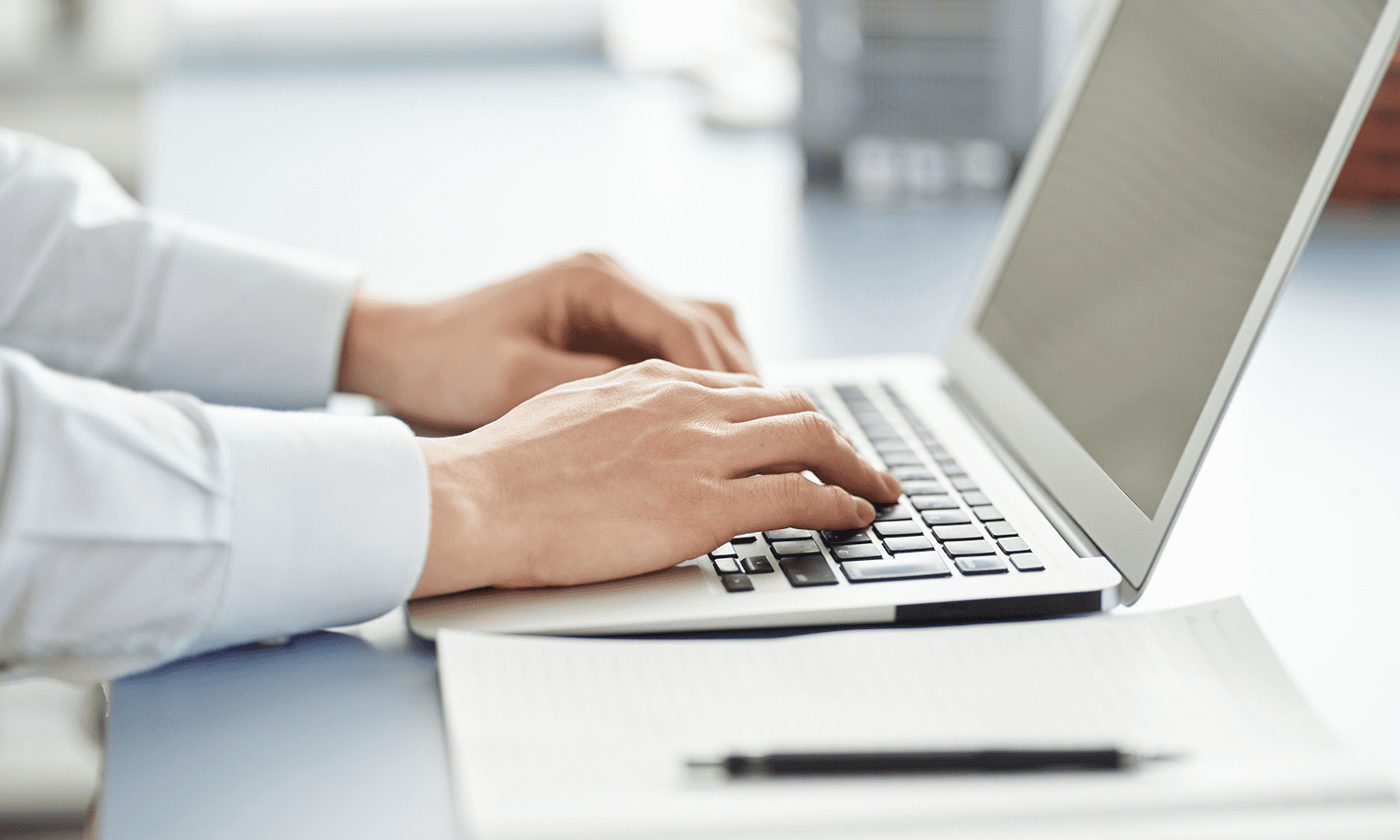 Please feel free to contact us.
If you want to verify 5G, customize a radio wave shield box, or need product repair, please do not hesitate to contact us about any small matter.