Handheld Signal Analyzer MSA558E
This is a model in which EMI measurement function is added to MSA558.
Measurement frequency : 20kHz to 8.5GHz
Features
Real time mode
In real time system, the spectrum which occurs in an instant won't be missed. It is optimum for analyzing a noise and a transitional phenomenon.

Real time operation up to 8.5 GHz.
8 kinds of analyses
Spectrum, Spectrogram, OverWrite, Time domain analyses(5 kinds)
20MHz SPAN maximum
Fast OverWrite analysis of 720 frames/sec
Large memory of 16K frames and high speed USB communication of 19ms/sec.

Measurement Frequency

20kHz to 8.5GHz

Possible of the measurements of 5GHz wireless LAN, 5.8GHz DSRC and wideband spurious signal because of wideband frequency range.

Sweep Mode
300Hz RBW minimum
Average Noise Level

Average Noise Level:-157dBm/Hz
Real Time Mode:-135dBm@cf1GHz,span 20kHz
Sweep Mode:-128dBm@cf 1GHz,RBW 300Hz

EMI Measurement
Radiated and conducted emission measurement
Detection
PosPK(positive peak), QP(quasi-peak), AV(average)
Resolution bandwidth(6dB)
9kHz, 120kHz, 1MHz
Measurement of noise on printed circuit board
Magnetic field probe CP-2SA is used to measure the noise on a print circuit board connecting to the spectrum analyzer.
Related products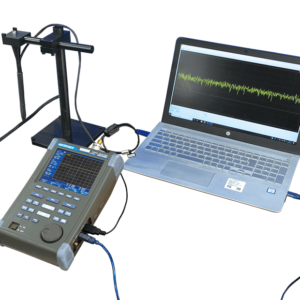 Taking advantage of the characteristics of our magnetic field probes, which allow non-contact electrical measurement, the monitoring equipment combines a spectrum analyzer and logging software to monitor the noise of various secondary power supply lines.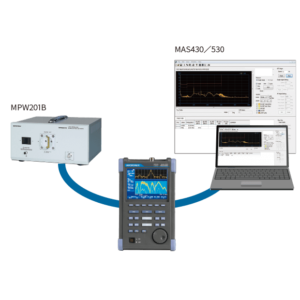 Pre-compliance test system for conducted EMI.
The development cost can be significantly reduced by debugging and evaluating EUT using this system before testing in the formal EMC site.
Recommended Products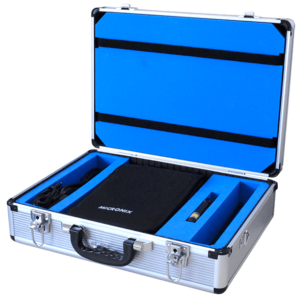 This product is convenient for portability of spectrum analyzers/signal analyzers and antennas.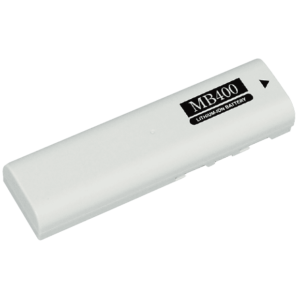 Product Description 7.4V/5000mAh7.4V/5000mAh Applied model MSA400/500 Series
Library
Products Catalog
Technical report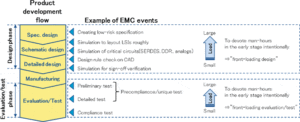 21/03/2015
EMC preliminary test has become important to reduce cost and time in electronic product development . MR2150 launch ed by MICRONIX corp. is a precompliance test system for conducted EMI. […]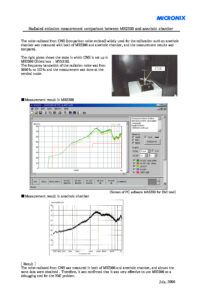 02/07/2006
The noise radiated from CNE (comparison noise emitted) widely used for the calibration such as anechoic chamber was measured with both of MR2300 and anechoic chamber, and the measurement results […]
Instruction manual
Survey Comparison with MSA500 series and MSA400 series.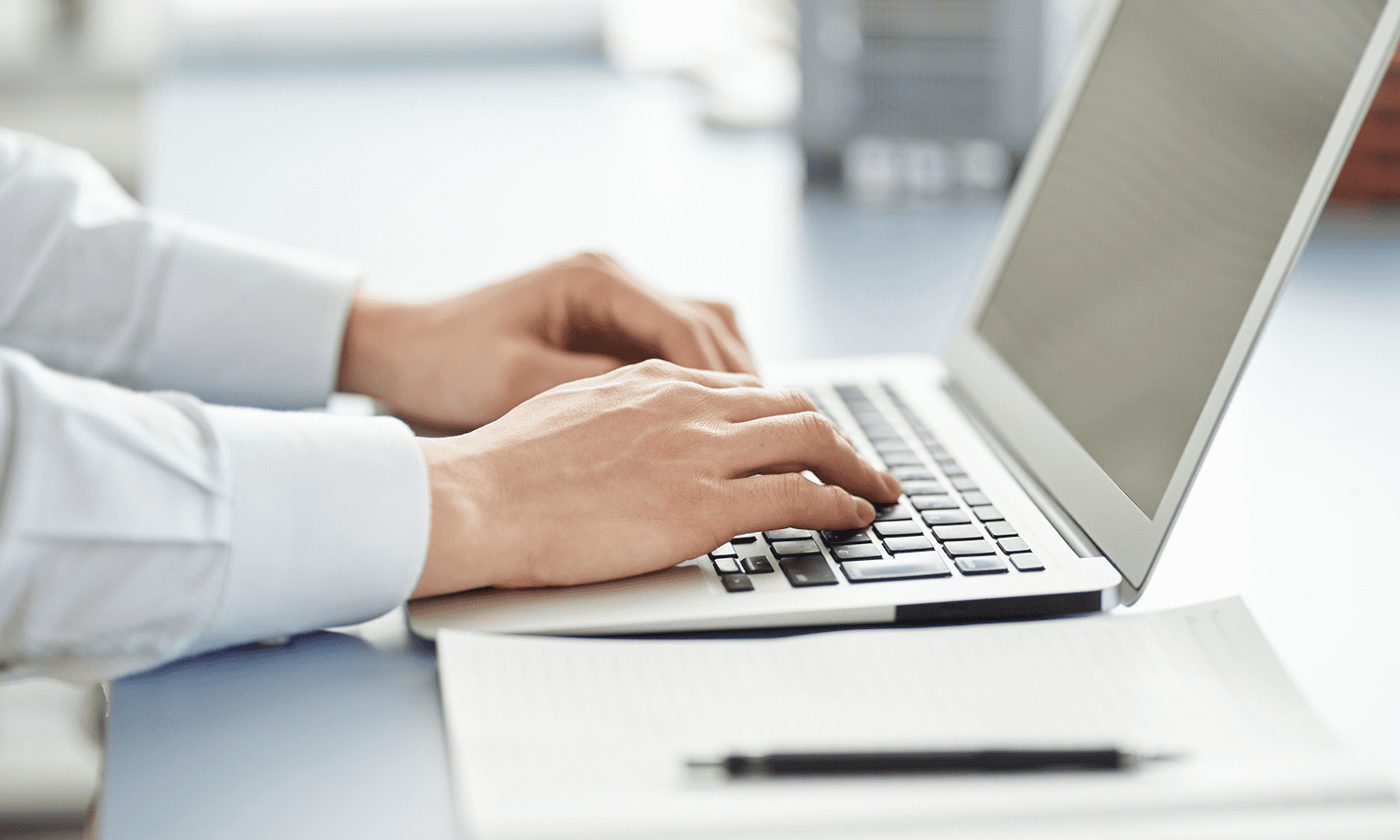 Please feel free to contact us.
If you want to verify 5G, customize a radio wave shield box, or need product repair, please do not hesitate to contact us about any small matter.