Log-Periodic Antenna MAN160A/160B
Suitable for direction finding of radio emission sources in site survey and simple measurement of RF emission immunity.
Wideband, lightweight and inexpensive log-periodic antenna.It is suitable for combination with our handy spectrum analyzer.Also, by performing antenna gain correction within our spectrum analyzer, the value converted to electric field strength (dBμV/m) can be read directly.
Specification
Model
MAN160A
MAN160B
Frequency range
700MHz to 4GHz
700MHz to 6GHz
Maximum power
100W(At CW and 400MHz )
Impedance
50Ω(nominal)
VSWR
< 2.0(Typical)
Gain
4dBi(Typical)
5dBi(Typical)
Antenna factor
23 to 38dB/m
26 to 41dB/m
Connector
SMA(J)
Dimensions
340(L)x200(W)x25(D)mm
Weight
270g
250g
Antenna gain (Typical)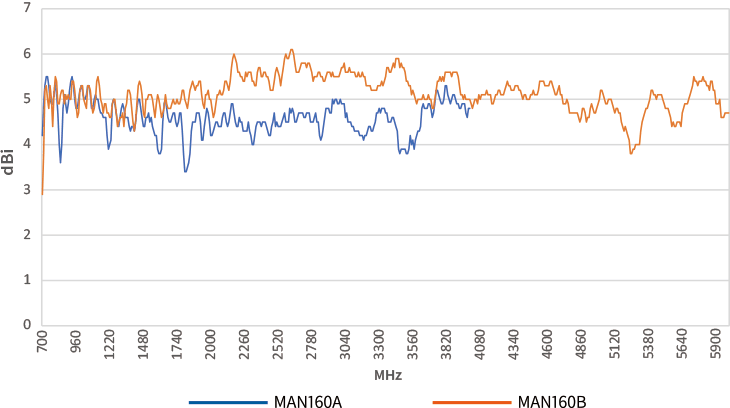 Antenna factor (Typical)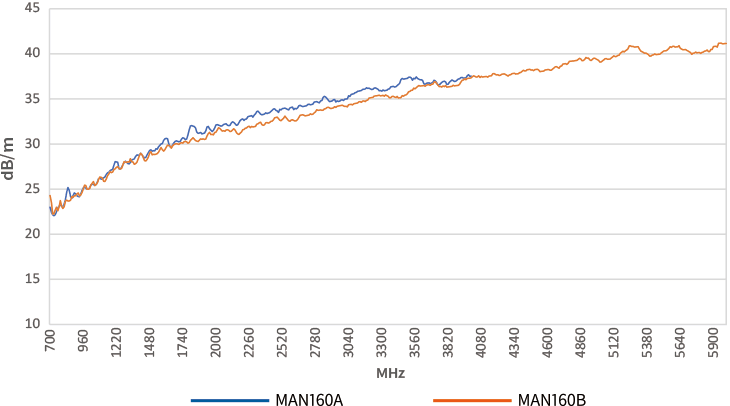 Components
Antenna body
Grip
Aantenna data
Hard case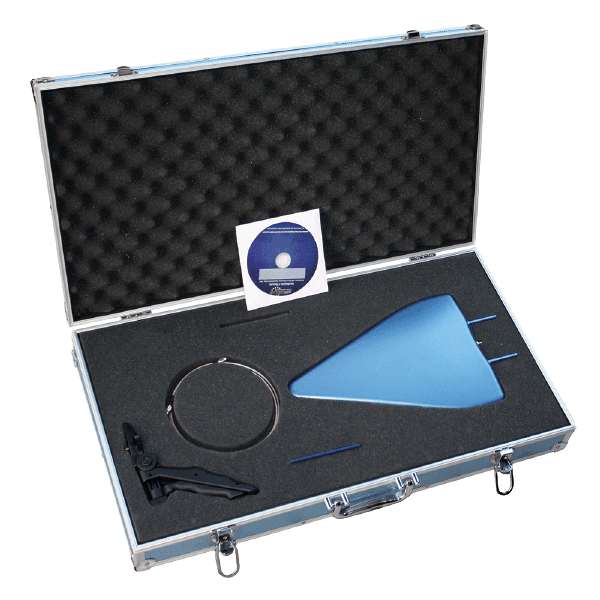 *Coaxial cable and CD-ROM in the photo are not included.